There are two main means of exporting your household goods to your next destination:
Sea shipment, and air shipment.
Following are the features.

** Sea shipment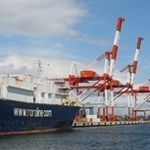 - For larger amounts of unaccompanied goods
- Will be treated more carefully (E.g.: better to send a PC via sea)
- Will take longer to arrive at your destination
** Air shipment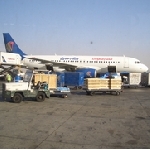 - Can be delivered within 10 days to 2 weeks regardless of your destination.
- Will work out cheaper than sea shipment if you have small amount of unaccompanied goods/luggage.
- Cost increases the larger the volume and can soon become more expensive than sea shipment.

Regardless of the way you choose to ship your goods, the following documents are required..

- Copy of your passport photo page
- Copy of air ticket or itinerary
- Customer information
- Packing list for your unaccompanied goods
(Depending on your destination, customs forms may be required)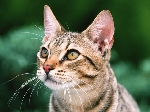 Leaving Japan with your pet require ample time in the preparation of documents and certificates to meet the Quarantine Requirements of Japan and import requirements at your new destination.



Following are the basic requirements:
1. Microchip implantation (accompanied with certification)
2. Rabies antibody level laboratory test
3. Rabies Vaccination Certificate
4. Health Certificate
For any shortage in documentation and error in the certificates, the pet will not be ALLOWED to be exported.

We suggest that you consult with your veterinarian first or the Animal Quarantine Station Head Office at Phone (81)-045-751-5921 located in Yokohama.

Travel Cage Requirement: In order for the airline to accept your pet, Container Requirements must meet with International Air Transport Association (IATA) standards.

Certain species may not be accepted by airline due to their physical characteristic: French Bull, Bulldog

**About Deregistration for export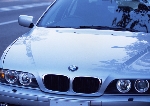 When exporting your privately owned motor vehicle, cancellation of registration and issuance of Export Certificate by the District of Transport Bureau is a must.

Documentation for export
1. Export Certificate
2. Invoice and Packing List
For further details, please call our nearest office for consultation



** About Temporary Deletion Registration 
Q: Where to obtain your certificate?
A: From the nearest District Transport Bureau.
Q: When to apply?
A: Six months prior to departure.
Q: Requirements?
- Automobile Inspection Certificate
- Certificate of seal-impression
- Car Registration Plate
- Application Form
- Payment Notice for Commission Fee
**About Custom Clearance
Your vehicle will need to clear Customs, the following documents are required.

- Temporary deletion registration certificate from your nearest District Transport Bureau (Original)
- Invoice