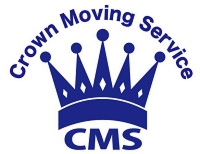 CROWN MOVING SERVICE has built a strong reputation through effort and dedication from our local and international community. We strive to maintain highest standards, whether it be the staff we employ, the equipment and materials that we choose, and not to mention, the service we provide.
Moving overseas may be strenuous with physical and mental effort, elapsing time that are different from domestic move. You, the customer, will enjoy the same quality and care that has kept Crown Moving Service growing. Our goal is to provide the most efficient and 'hassle free' moving experience to each and every customer we serve.





Following list of services are available to you from CROWN MOVING SERVICE

A) Corporate & Private Move (Door-To-Door & Door-To-Port)
B) Diplomatic Move
C) Office Move
D) Local & Domestic Move
E) Inter-Island Move (JAPAN)
F) Short-Term Or Long-Term Storage (Regular Or Temp.Controlled)
G) Sea Freight (LCL & FCL)
H) Air Freight
I) Vehicle Transportation (Domestic & International)
J) Full Service Packing
K) Custom Crating (Fragile & Delicate Items)
L) Insurance Program
M) Commercial Freight Forwarding
N) Carnet Specialist
O) Pet Specialist
P) Free Pre-Move Survey
Q) Language Spoken: English & Japanese


CROWN MOVING SERVICE is looking forward to offering you continued quality of service.
For any additional information please contact you nearest our office in Japan.


** Offices in Japan
Crown Moving Service Co., Ltd.
e-mail:info@crown-move.com
Toll-Free: 0120-930-344
Kobe office
2-1, Maya-futo, Nada-ku Kobe, Hyogo 657-0854
Tel:078-805-5631 / Fax:078-805-5632
Nagoya office
2-1403, Happyakujima , Minato-ku, Nagoya, Aichi 455-0885
Tel: 052-665-6031 / Fax: 052-665-6032
Tokyo office
2-8-1- 4th Fl., Shinjuku, Shinjuku-Ku, Tokyo,160-0022
Tel:+81-(0)3-6709-9559 / Fax:+81-(0)3-6908-5358